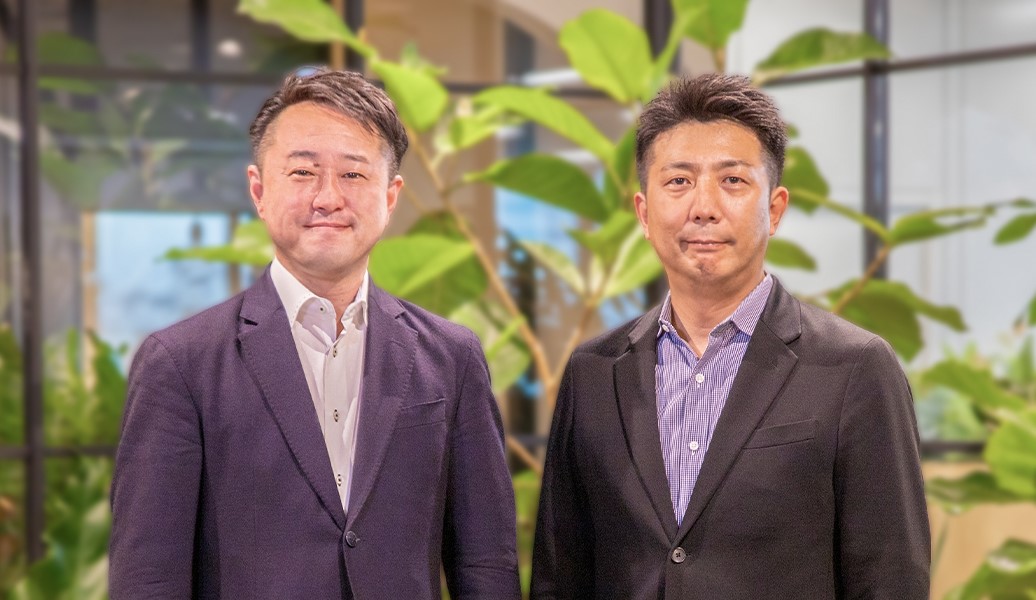 Chairman and CEO

Kenichi Sano
President, Representative Director and COO

Kenji Ota
Vision for the future, created with diverse societies as a member of the planet.
Since our establishment in 1995, Vision Inc. has steadily grown along with its customers by accurately identifying their challenges and needs and continuing to help by providing visionary options.
Today, industry, technology, society, and values are changing dramatically.
We see a wide range of business opportunities for us.
At the same time, we are required to address social issues.
Our company name "VISION" expresses the future we are aiming for.
We will constantly update our businesses and methods, continue to create value, and grow as a company that contributes to our customers, business partners, and society.
Through this continuous enhancement of corporate value, we will contribute to the local and global economy and social infrastructure, thereby contributing to the realization of a sustainable society.
We look forward to your continued support and guidance for Vision Group.
March 2023