FUTURE
With IT becoming a part of our daily lives, and communication becoming more readily available, our lives - business and personal - have changed greatly. Keeping to our roots of furthering the advancement of ICT, we strive to continue to broaden and advance our services.
Future
To a New Growth Stage
Information and Communications Service
Continuing to grow together; information and communications service supporting young companies and the Japanese economy
Over recent years, the number of newly established companies in Japan has been in an upward trend. Vision's main customers for its information and communications service are precisely such startup companies. With this favorable external environment as a tailwind, Vision will proactively expand business for these services by focusing on the acquisition of new customers.
Furthermore, in addition to improving our ability to make proposals for products and services with a low cost burden for startup companies, Vision will develop solutions appropriate for the growth stage of these companies. Vision will support customer companies, and the Japanese economy by doing so, and aim to grow together.
The number of new companies that form Vision's main target is tending to increase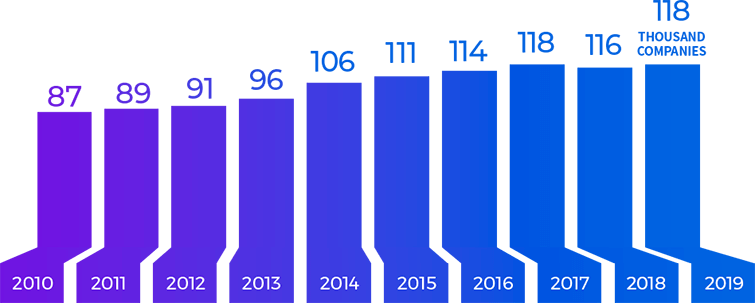 Source: Created by Vision based on Ministry of Justice statistics on the number of companies established
Continue to closely follow the growth of customer companies,
and provide the optimum solution for a company's stage of growth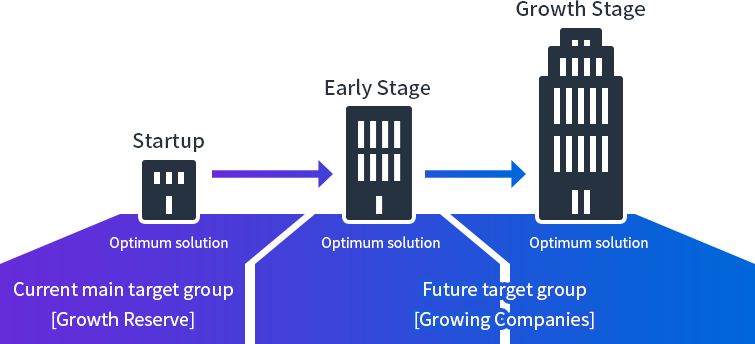 GLOBAL WiFi Business
Meeting the ever growing needs of GLOBAL WiFi®. And becoming a truly global company.
The Global WiFi Business, whose customers have thus far mainly been travelers and business persons going overseas from Japan (outbound), is entering a new period of growth through a drastic increase in the number of people coming to Japan (inbound) and global travelers traveling from country to country overseas. To steadily deal with this increase in inbound demand, Vision will work to improve convenience and expand sales.
To meet the needs of people traveling from country to country overseas, it will also accelerate its overseas development.
Overseas travelers around the world are a massive market of 1.4 billion people a year, and continue to grow. Vision will attempt to open up this massive market and establish a new profit base. Using the wide-reaching GLOBAL WiFi® network we have constructed, Vision will take a dramatic leap forward to become a truly global company.
Number of overseas travelers in the world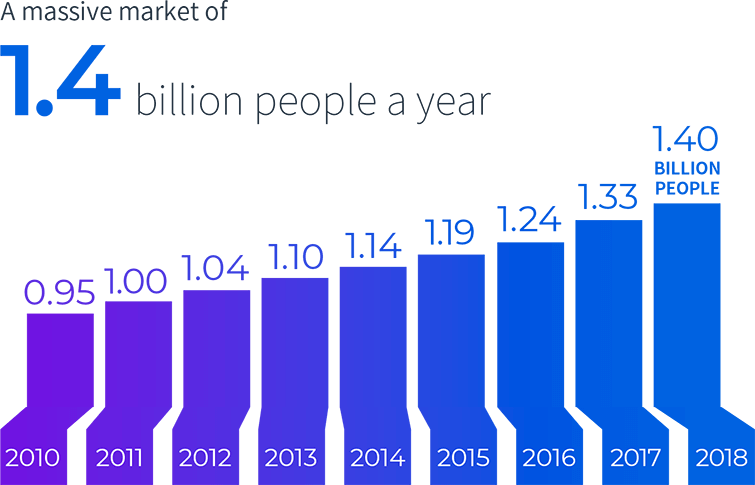 Source: Created based on materials from the Japan Tourism Agency *Calculated average price per Vision customer
More Vision,
More Success.