Sustainability

Materiality(Fundamental Initiative)

Materiality Planning Process
Materiality Planning Process
Symbiotic Growth
(Vision's Slogan)
Vision for the future, created with diverse societies as a member of the planet.
Vision believes that the importance of materiality should be discussed, decided, and encouraged by all employees.
This is not only of importance for Vision but should also be of importance for all the stakeholders, including employees, while at the same time being a project which is actively being worked on.
We invited project members, who collected the opinions of employees and other organization members regarding Vision's Materiality, which was then evaluated by our stakeholders.
Vision (incl. overseas offices and other organizations) conducts CSR seminars for all employees
The history of CSR in Japan goes back more than 50 years. However, only in recent years, has it gained more significance as the world started to act toward the mitigation of global warming and being held responsible for the future of all generations. It is important for Vision as a company to learn about the part we have to play to when it comes to our climate crisis and what we have to do for prevention. Therefore, a seminar for all employees was held and a questionnaire (incl. feedback) was administered.
The importance of CSR・ESG was discussed with senior executives and its necessity was shared and confirmed
Nowadays it is important that key management members have a deeper understanding of the CSR engagement perspective and the ESG management perspective. The importance the ESG management has on the Materiality initiative was discussed and the "ESG Promotion Association Project" was founded.
"ESG Promotion Association Project" was founded, 21 members were selected for this project (Stage1)
When the "ESG Promotion Association" project launched, representatives from all divisions within the company were invited and ultimately 21 members were selected. They represent and speak on behalf of all their members. While engaged in their regular activities, they are also part of the projects "Stage1" which will influence the company's future.
Special Materiality's "Stage 1" Representative Comments
*Affiliation/Position as of 2023.2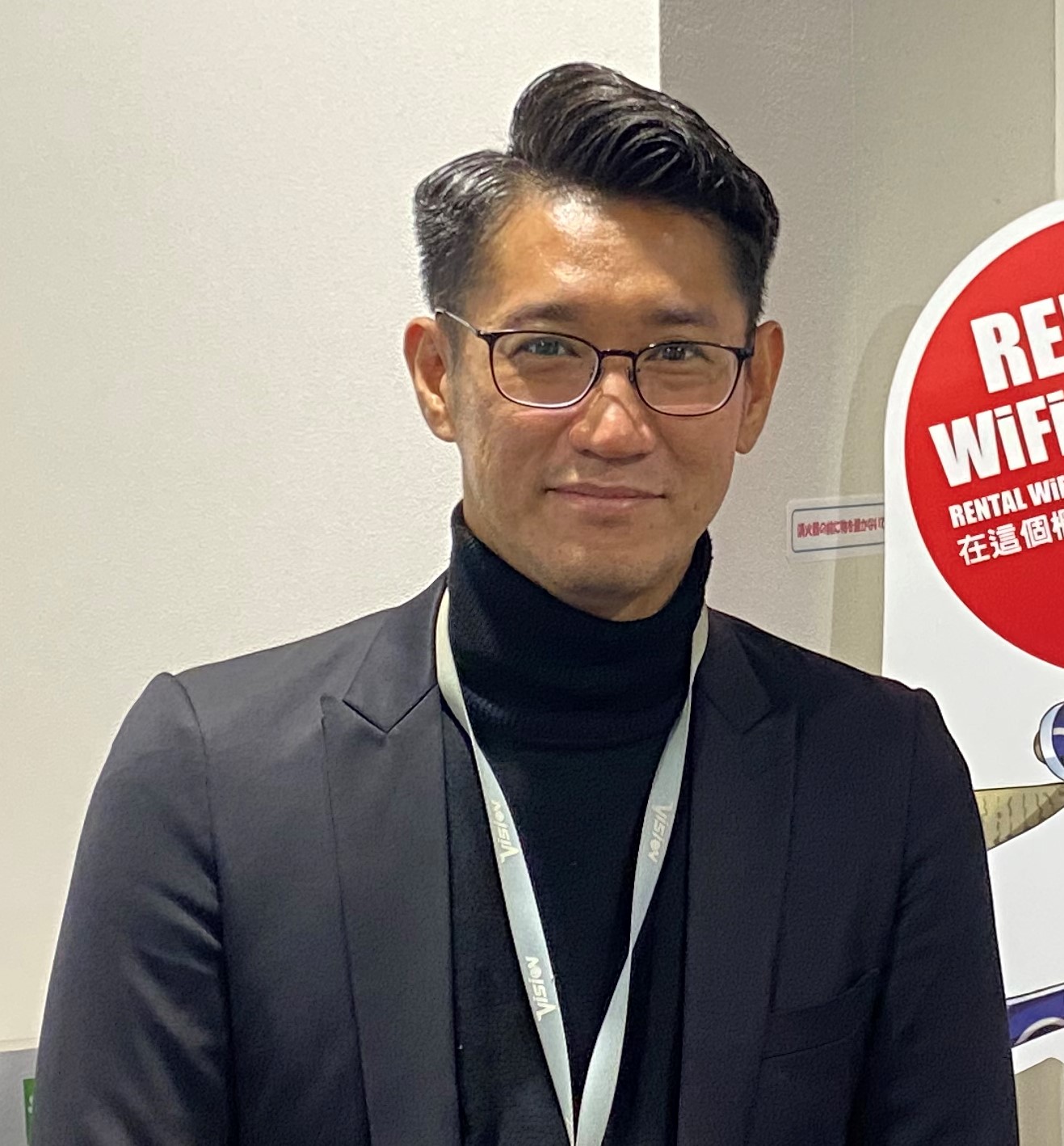 Overseas Strategy Division
Terasawa Ryo
Thank you for the opportunity to be involved in the ESG promotion management group. When the group was first established, most of the other group members and I were wondering what the "ESG Management" was and how it was different from the SDGs.
As the discussion went on, I was inspired and encouraged when seeing how each member learned its value and grew throughout the learning process. The mission "Stage 1" is now complete, but we will continue to work "Continuously and Sustainably" toward the true purpose of ESG Management.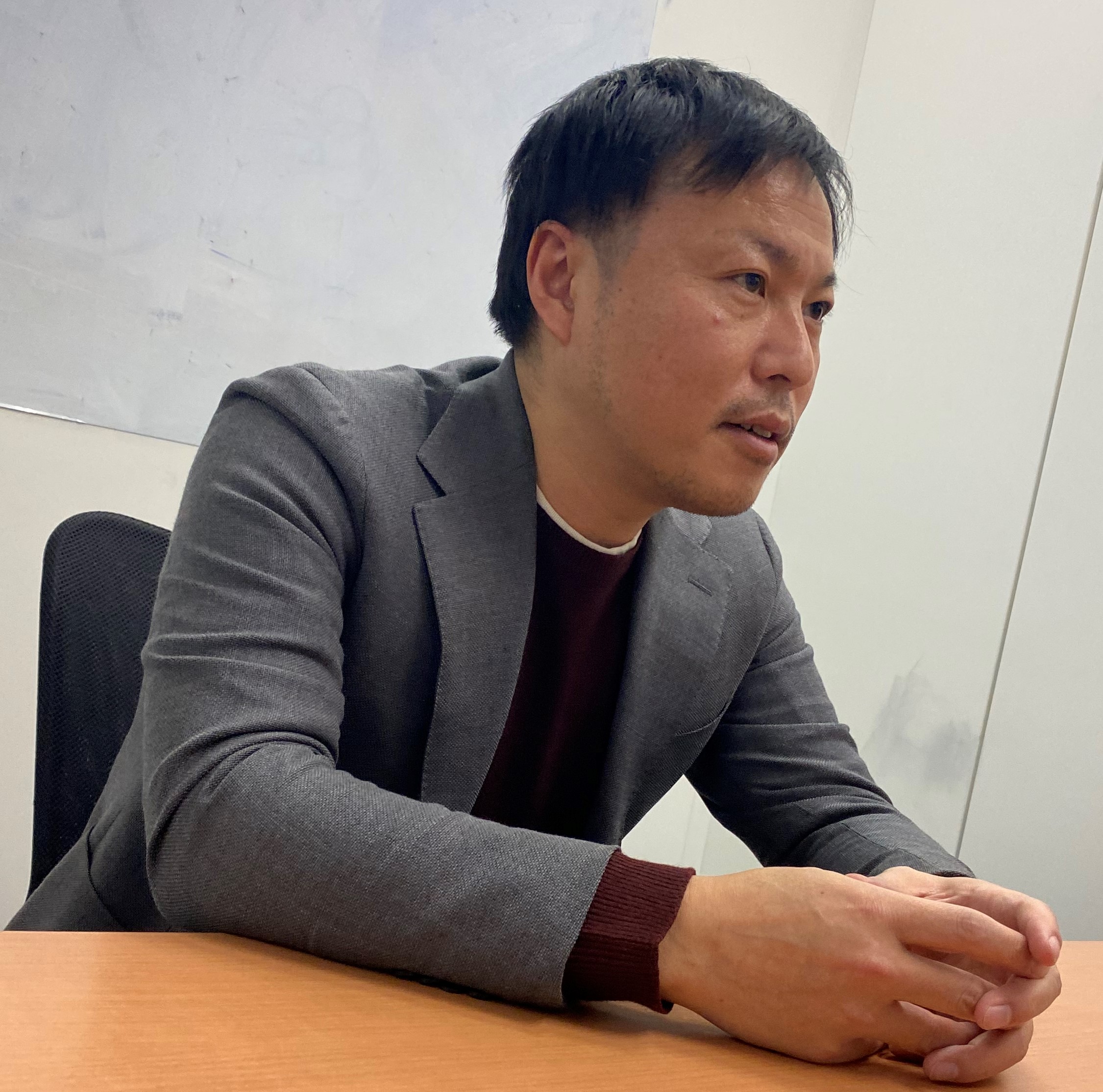 Global WiFi Division
Sales & Alliance Unit
Kurihara Masayuki
Thank you for the opportunity of participating in the ESG promotion association. In identifying materiality within the same group, we also learned about the efforts of various companies and concluded that we should start considering what's needed to make Vision a company that can last for over 100 years.
Although discussions do not always proceed smoothly, we came to understand that we can contribute to solving many social issues by continuing with what we are working on. I believe that in order to achieve all these goals, it is important to hold regular meetings across several departments and to have employees think about what Vision and they can contribute.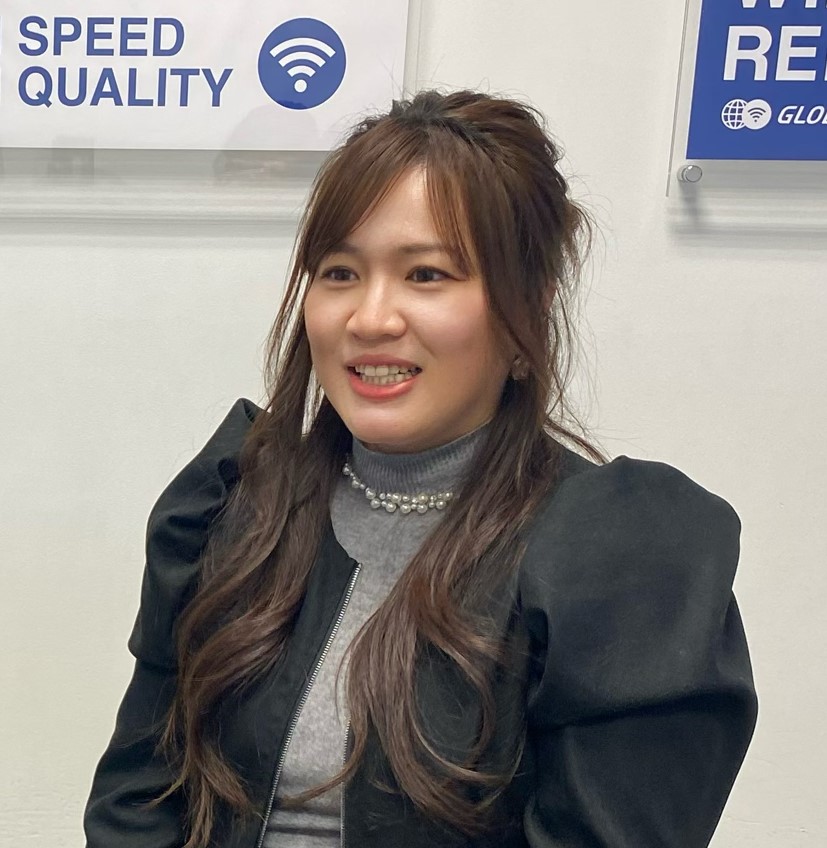 Airport Division
Airport Counter Sales Section
Nakasuji Kae
We first asked ourselves, what is ESG? Before being divided into groups, we discussed that matter over and over. Since all members came from different departments, there were many different approaches and new things we could learn from each other.
Our team discussed the concept of "Immediate Action for Sustainability Initiatives". We had a really difficult time thinking about what we can do and what we should do as a company. I'm grateful to have had this opportunity to participate and think about our future.
Stage 1: Start of materiality specific discussions by members, divided into three groups, with each group presenting its results (once a month)
In order to create more open-minded discissions, the Stage 1 members were divided into three groups, in which they discussed the issues as a group. While busy with their own projects, the members selected met several times a week and presented the contents of the materiality discussed within their groups in a joint meeting once a month. The content of these presentations contains not only the opinion of the members but of all members of the company.
Stage 2:(General manager and above)Members hold discussions regarding the detailed and specific actions of materiality)
The Materiality discussed by the Stage 1 members were new, unique, and meaningful. Based on these discussions, the Stage 2 members, who consist of general managers and above level members, held repeated discussions to identify materiality's that were more concrete and realistic, and could be viable as a business. These would then be supported by the stakeholders and identified as Vision's materiality.
Stage 2: We asked 102 stakeholders (business partners) to conduct and evaluation questionnaire on the Materiality, which was examined by the Stage 2 members, the response rate was 35%
While the four materiality's identified by the Stage 1 and Stage 2 members are important to Vision, we also need to find out what they mean to our society and our stakeholders. We asked 102 of our business partners, these included customers, suppliers, sales partners, airport operators, and others who frequently use our products and services to evaluate the materiality's and the actions associated with them. The response rate was 35%.