CEO Message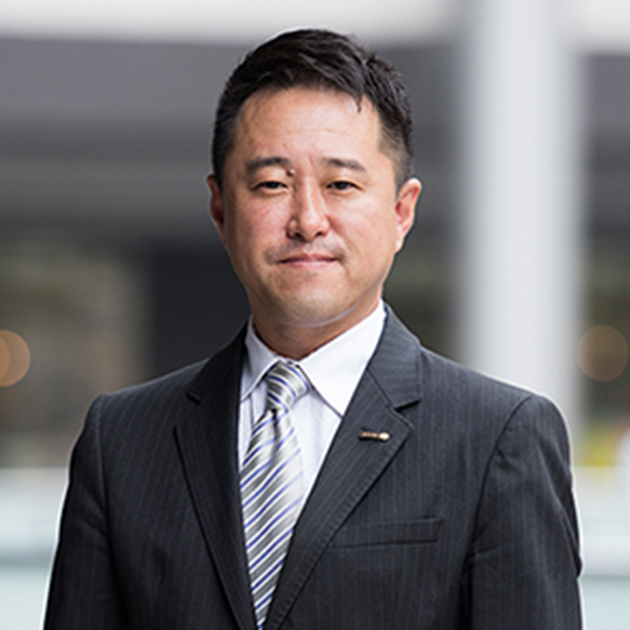 Dear our shareholders and investors,
Vision Inc. transferred to be listed on the first section of the Tokyo Stock Exchange from Mothers Index on December 21st., 2016.
We would like to take this opportunity to sincerely thank all of you.
As a management philosophy of "Contributing to the Information and Communications Revolution," we are carrying out various business activities under the aim of enriching the lifestyles of people around the world by value creation with the power of Information and Communications.
Since June 1995, we have been doing business in the industry of Information and Communications consistently.
We have been providing products and services to many customers through the Information and Communications service business and the GLOBAL WiFi® business.
We have developed bases not only in Japan but also in Asia, Europe and the United States, and now there are 14 consolidated subsidiaries in our group.
The modern age where information and communication technology evolves at a rapid pace is full of business and communication opportunities.
Among them, "Capturing the wave of evolution, making ourselves a creator of new services and values that customers want, delivering and offering them to the world." We believe that this is the significance of our existence.
In order to be loved by every stakeholder and to be a company that can contribute to society, all of us will brace ourselves to strive seriously to further expand business and increase corporate value.
We would like to express our sincere gratitude to you here and thank you for your continued support and encouragement in the future.
Vision Inc.
President, Founder & CEO
Kenichi Sano
Management philosophy
Corporate Slogan

More vision. More success.

At a time when information and communication technologies are changing and evolving at a breathtaking pace, opportunities for business and communication are immense and everywhere.
By approaching every task from the customer's point of view, we have consistently provided our customers with the best possible value.
It is this attitude that has enabled us to maintain our position as a top distributor in many service areas in the telecommunications field.
"Shaping future telecommunications for all our futures"--under this slogan, we are envisioning and pioneering new services that are safer, more convenient, and more efficient for users, thereby helping our customers achieve their goals.

More vision, more success.

Vision Group Management Philosophy

Contributing to the Information and Communications Revolution

As a distributor that is proactively promoting the global information and communications revolution, Vision Inc. supports innovations that enhance the lifestyles of individuals and improve the way companies do business. Maintaining our original venture spirit, we effectively connect client companies with end users while ensuring that the motivation, dreams, and passion of our employees are channeled productively for the benefit of our stakeholders. In this way, we are able to steadily contribute to the advancement and development of society and humanity as a whole.

Mission Statement

"Mujin" (Dreamer)

Dream should be the one to be realized.
Dream should be the one to make people happy.
We should be the "Mujin" to give people dreams, to have dreams in our company, to be composed of the people who have dreams, to realize our dreams, and to give a society dreams.